McLean, 2023
Printed adhesive vinyl, variable dimensions.
Photographs by David Hale
McLean is a public artwork by artist Navine G. Dossos commissioned for the ICA's Belvedere facade in Richmond, Virginia. The new project is an adaptation of the artist's former work No Such Organization (2018-2020), a series of one hundred gouache paintings of icons and symbols. Each painting is in response to a new article that emerged following the disappearance and heinous murder, in October 2018, of the journalist Jamal Khashoggi, a resident of McLean, Virginia. The original paintings are a record that signifies each stage of the event and its surrounding investigation. Each painting is a perfect square meter, and uses symbols to visually represent newspaper articles. The gruesome event of Khashoggi's killing was not caught on camera and lacked a visual narrative. Dossos devised symbols and icons that stand in for the different forms of technology, individuals, nation states, law enforcement agencies, and human rights organizations.
The work plays with several visual languages including traditional American quilt patterns and stained glass windows. Richmond as a place where the idea of the 'monument' has been so recently and fiercely contested. And with this in mind, McLean takes on the questions raised by art in the public realm and the monumental scale, to generate an artwork that focuses not on the death of this journalist, but his life in the US, as well as raising awareness of the ongoing threat of Digital Transnational Repression.

McLean is organized by ICA Senior Curator and Director of Programs Sarah Rifky.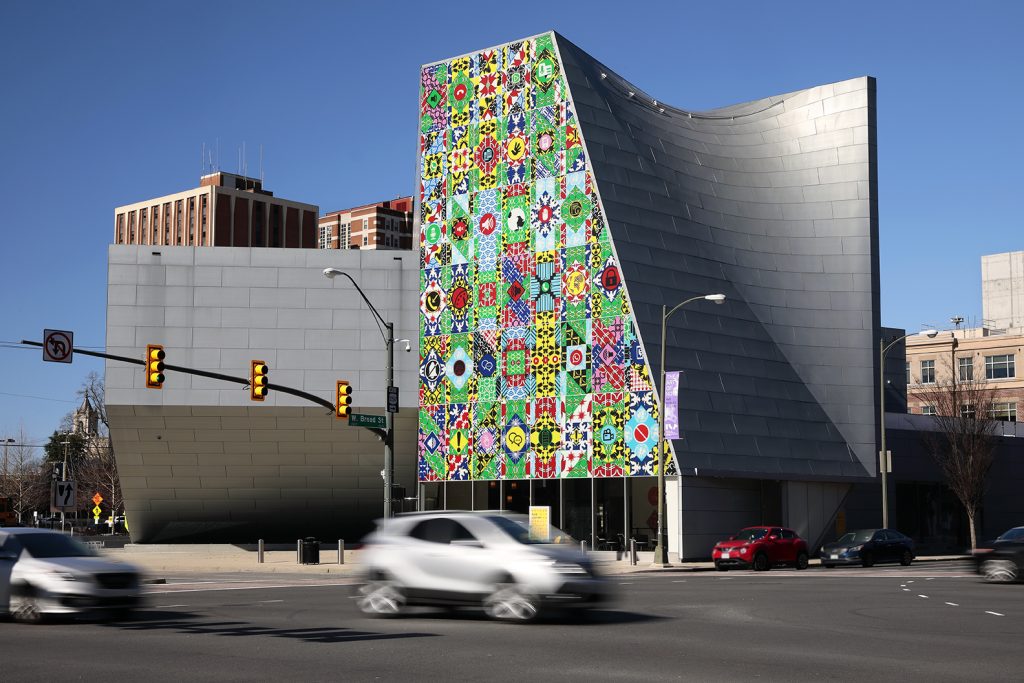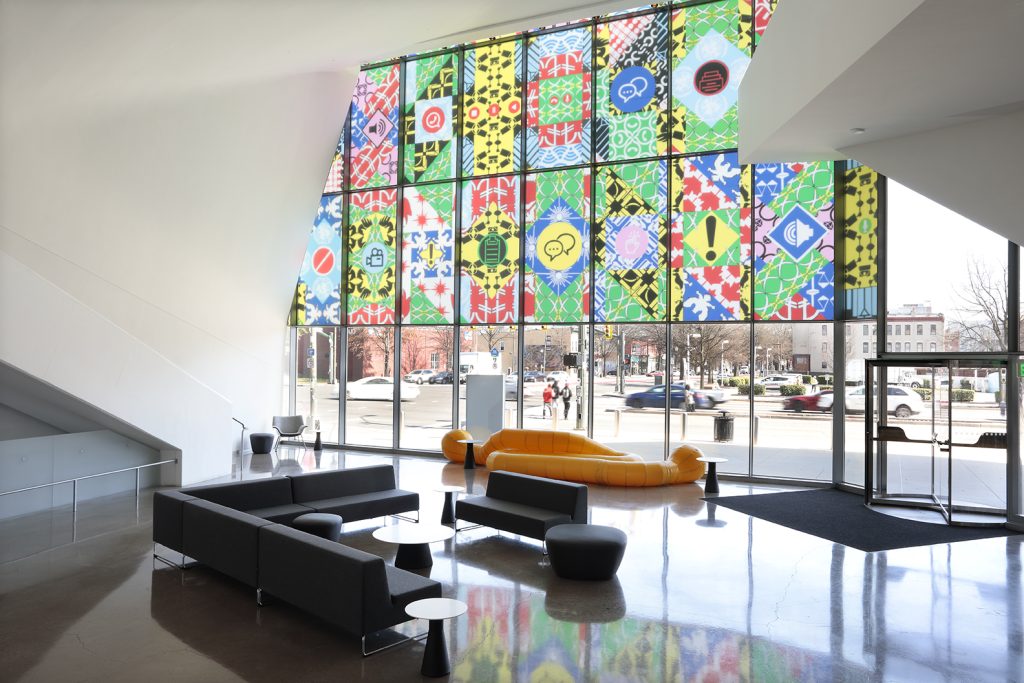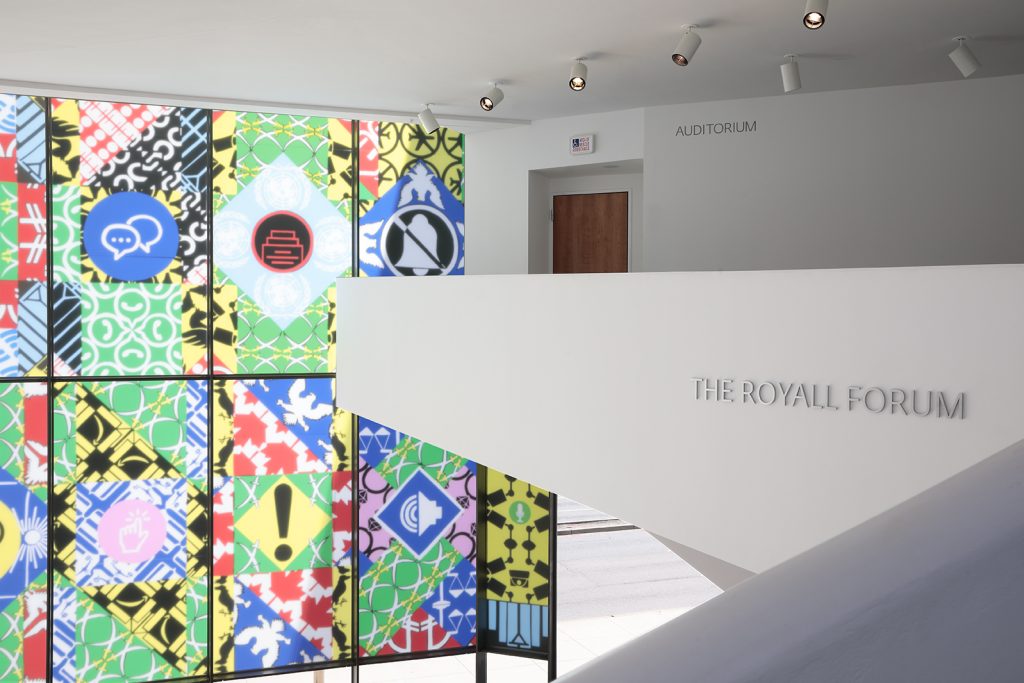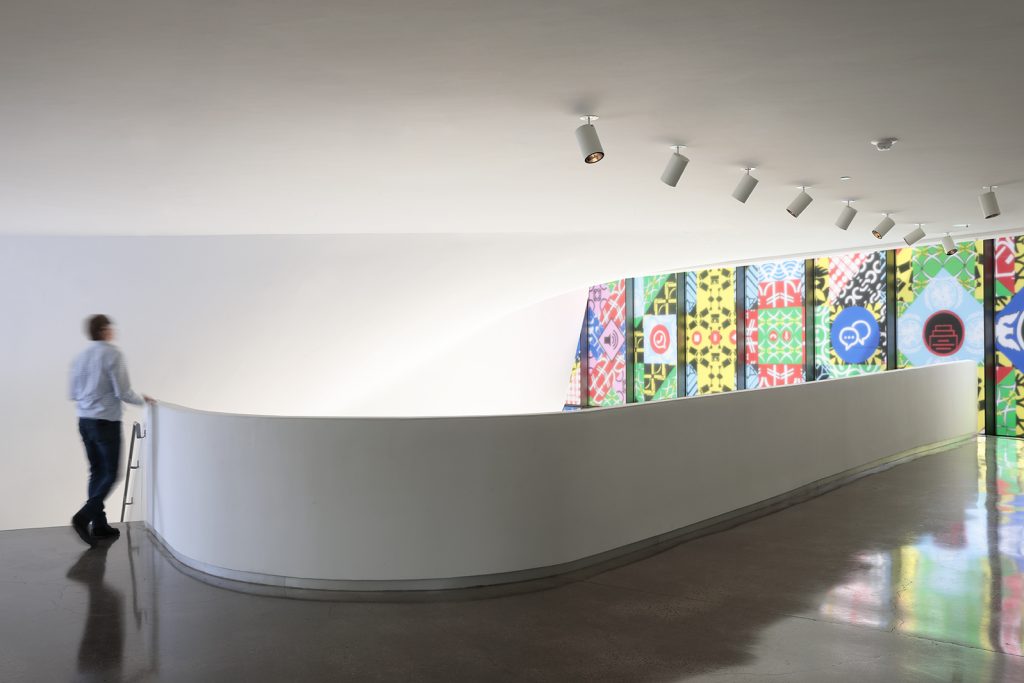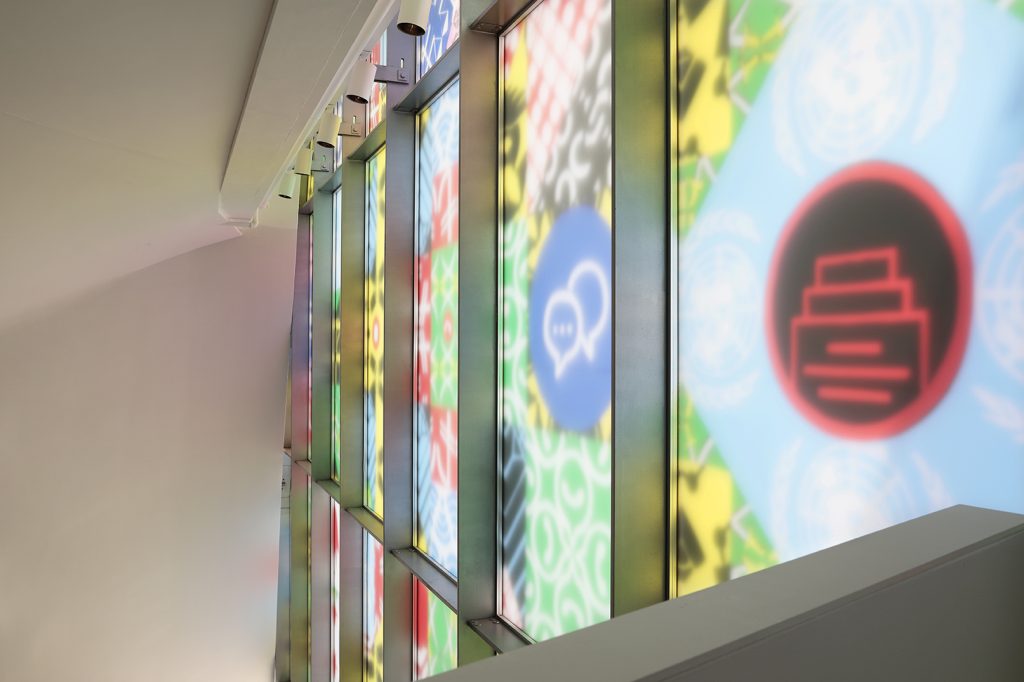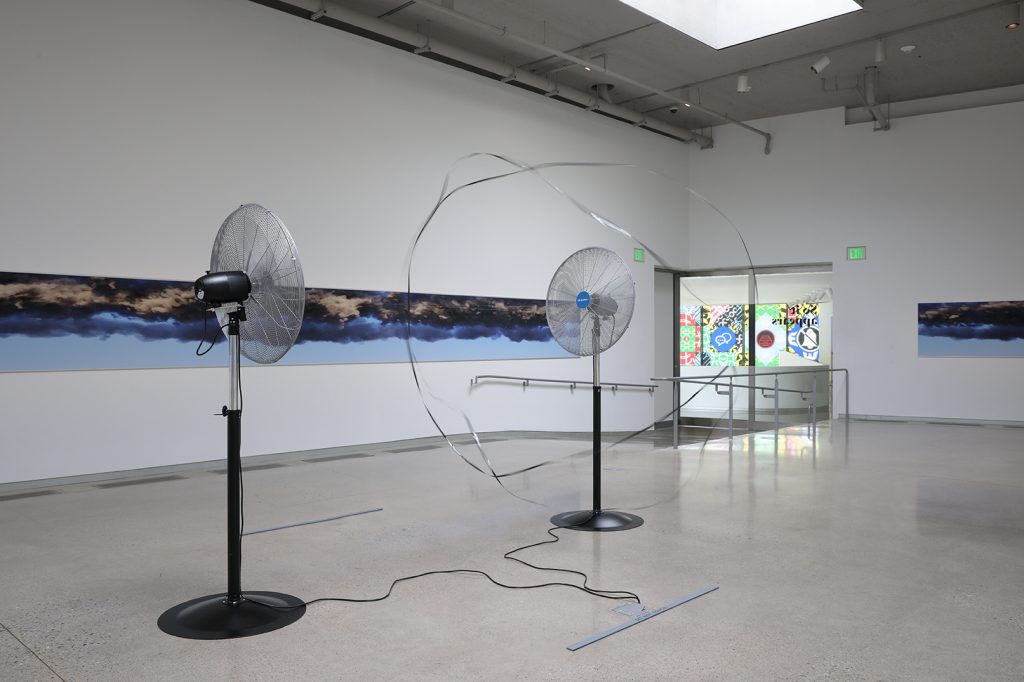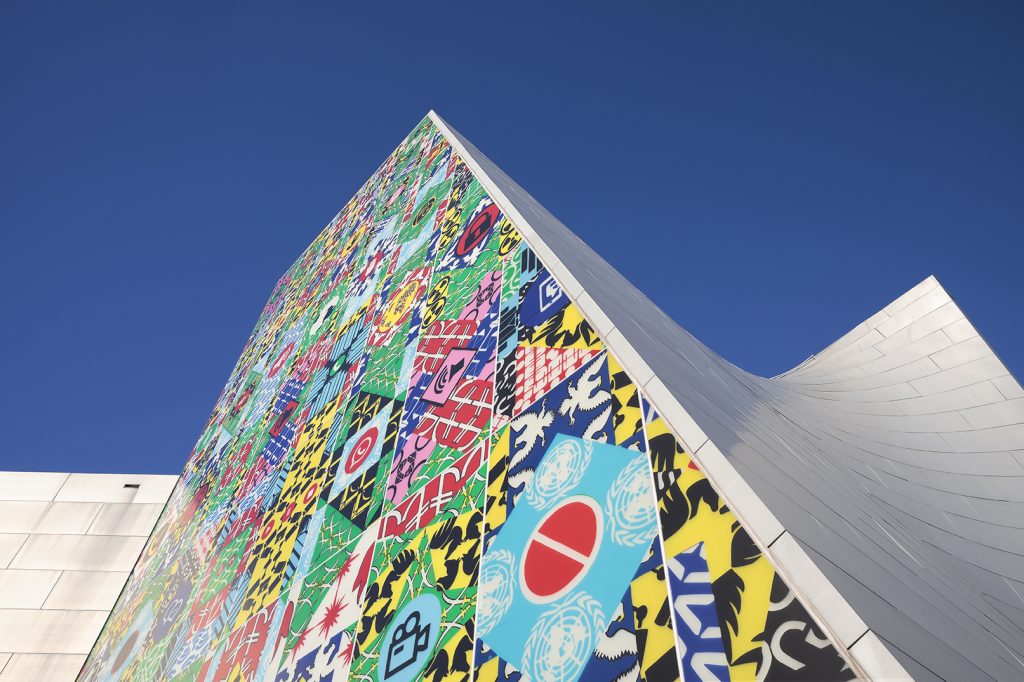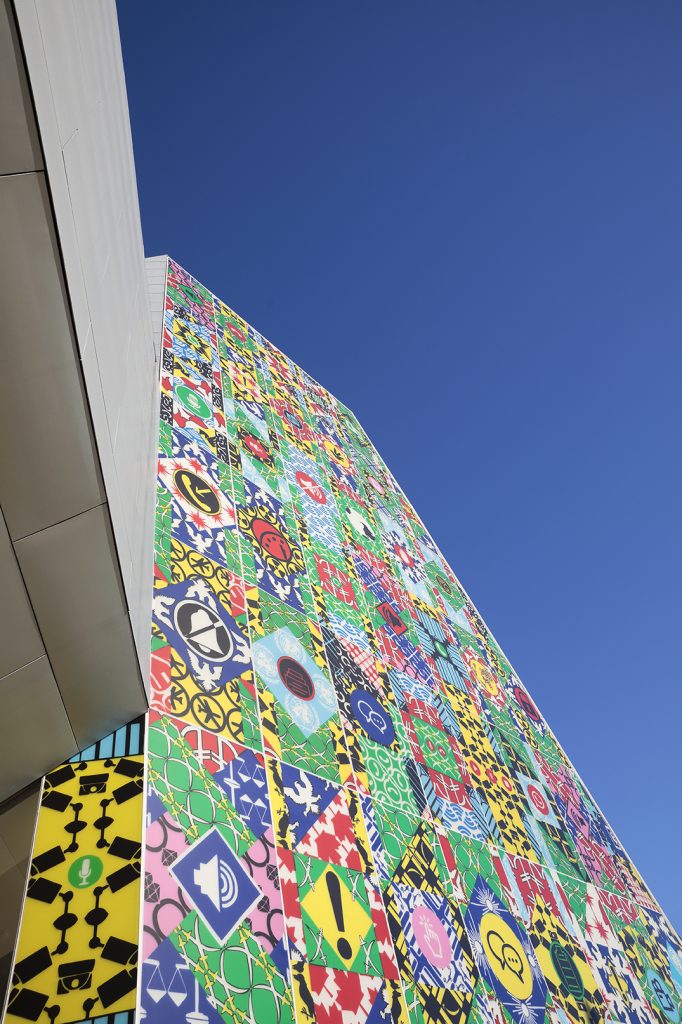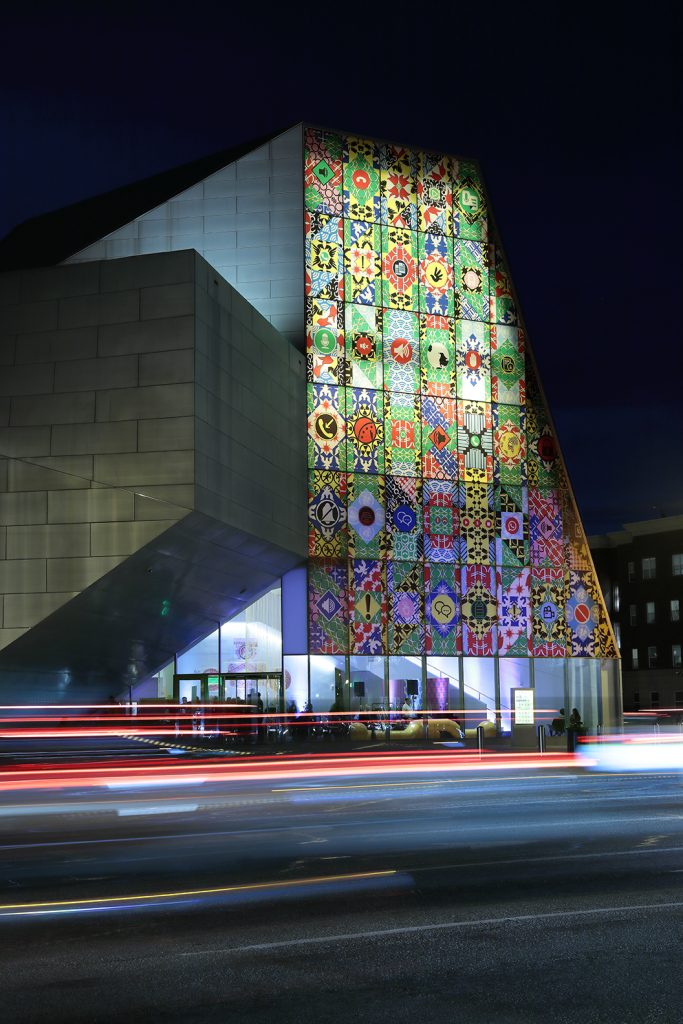 All photographs presented here are by David Hunter Hale.