The courtyard is permeated with around forty doors and windows, and I wanted these portals to be part of the artwork. I decided to draw on specific colours made by participants to create semi-circular frames around each opening, making it into a painting in its own right. Each of these portals is named after the colours and the participant who created it, for instance Emmett's Courage, Creativity and Joy, or Barbara's Awe and Optimism. These portals exist alongside twelve large-scale paintings taken directly from the painted diagrams made in the afternoon sessions.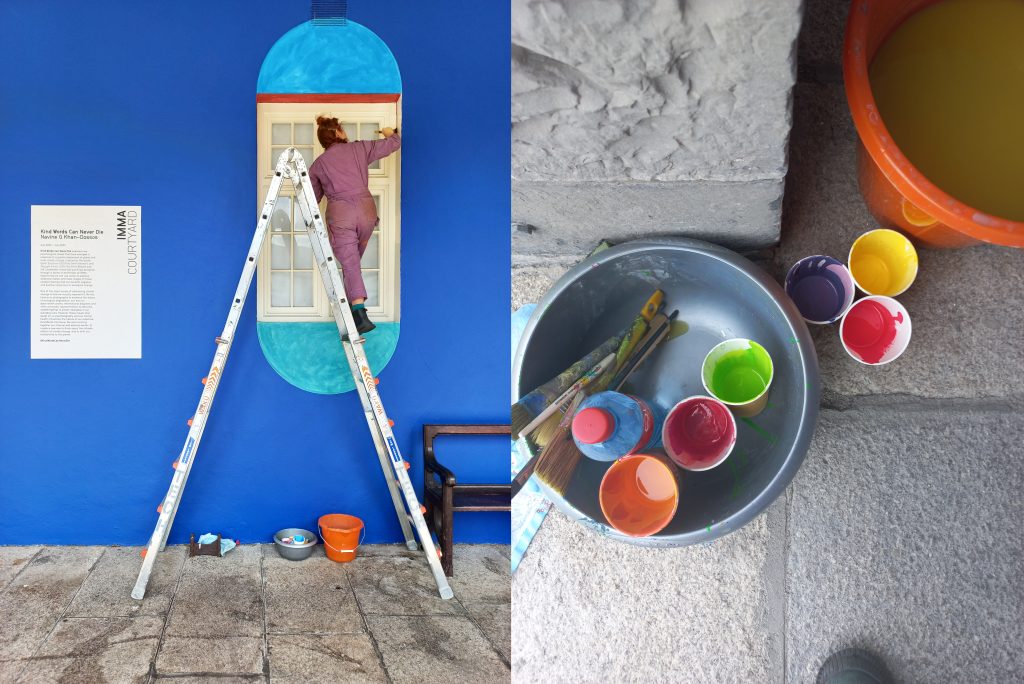 The painting of the Courtyard took me about three weeks to complete, and I worked almost every day during that time, always in sight of the general public. This is an important part of the work – people can see it being created, and understand the labour involved as well as the techniques. I felt very supported by visitors who stopped to chat, members of the IMMA team who brought me cups of tea and coffee, people out walking their dogs intrigued by the process. I had a lot of interesting conversations with people from all over the world about climate change, and their concerns about the environment, and what we can do to engage in these issues. These interactions are also part of my process of thinking about and creating my site-specific installations.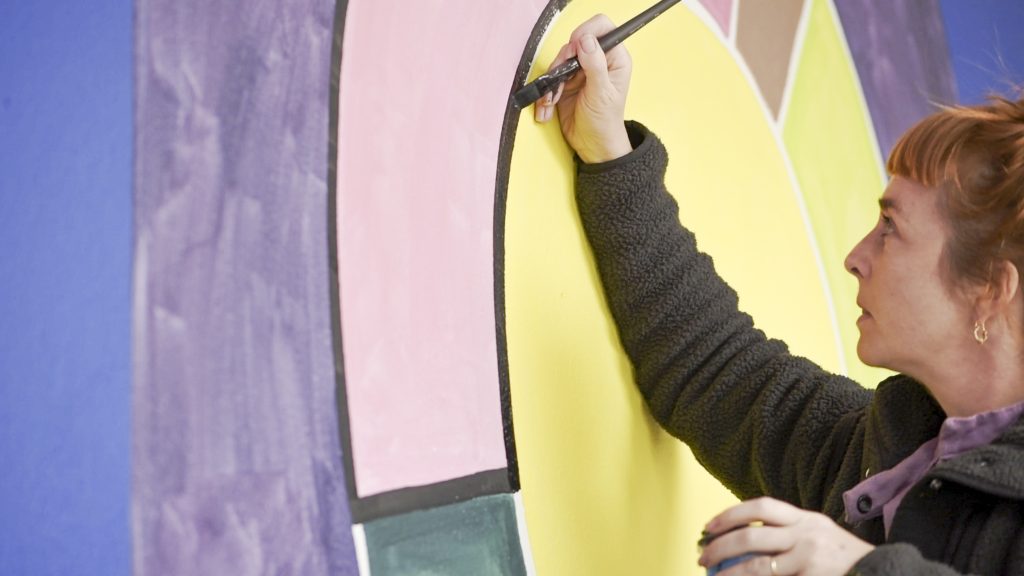 But perhaps the most rewarding moment was at the official opening of Kind Words Can Never Die, when many of the workshop participants returned to IMMA to see the fruits of our labours, and I was able to photograph several people in front of their paintings. To be able to share the work with those who had collaborated with me to make it, and for them to see themselves and their emotions reflected through the many colours of the work was a poignant moment for all. Here are some of those portraits.